Heidi Park -The children's adventure park in Carinthia
Rates & Opening times:
SEASON START: 3nd of Jun 2021
SEASON ENDING: 1st of November 2021

No admission fee with the Carinthia Card!
Adults: EURO 10,-
Children aged 2 - 14: EURO 5,-
Children under 2: free admission! 
Dog (Must be on a lead): EURO 2,-
Open daily from 9 a.m. 5 p.m.
Group discounts and school classes with more than 20 people upon request!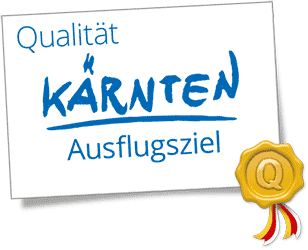 GUEST BEHAVIOR RECOMMENDATIONS AND RULES AT HEIDI PARK AND SHOP:
Keep at least 1 meter distance to persons outside your own family or travel party
Shaking hands and hugging are to be avoided
Wash your hands with soap and water for at least 30 seconds several times a day.
Avoid touching your face with unwashed hands.
Sneeze or cough into the crook of your arm or a tissue.
Wear a mask that covers your mouth/face (also applies to children from the age of 6,

generally no mask requirement in the park, as you are in the fresh air)

Avoid crowds.

Always follow the instructions given by staff memebers.

Guest are allowed to remain in the entrance or check out area and in the shop only during purpose of shopping and leaving the shop. (The maximum number of people is a family!)

In your own interest and in that of your family and travel party, we kindly ask you to comply with all legal and internal provisions.

Please do not touch the goods for sale - our staff will be pleased to help you.

By being cautious, you can help protect yourself, the other guests and your hosts!
Based on the well-loved story of Heidi, visitors of all ages are shown the natural splendours of life in the mountains. A visit to the children's adventure park at the Heidi Alm Bergresort is the highlight of every family hike.
Walking by different scenes from the Heidi cartoon series with more than 100 Heidi characters along the path winding through the Heidi-Alm, will make childhood memories come alive! Visitors will love the adventure trail in the wild, romantic pastures and understand why Heidi and her friends felt so happy up in these idyllic alpine surroundings full of "healthy air for little lungs"!