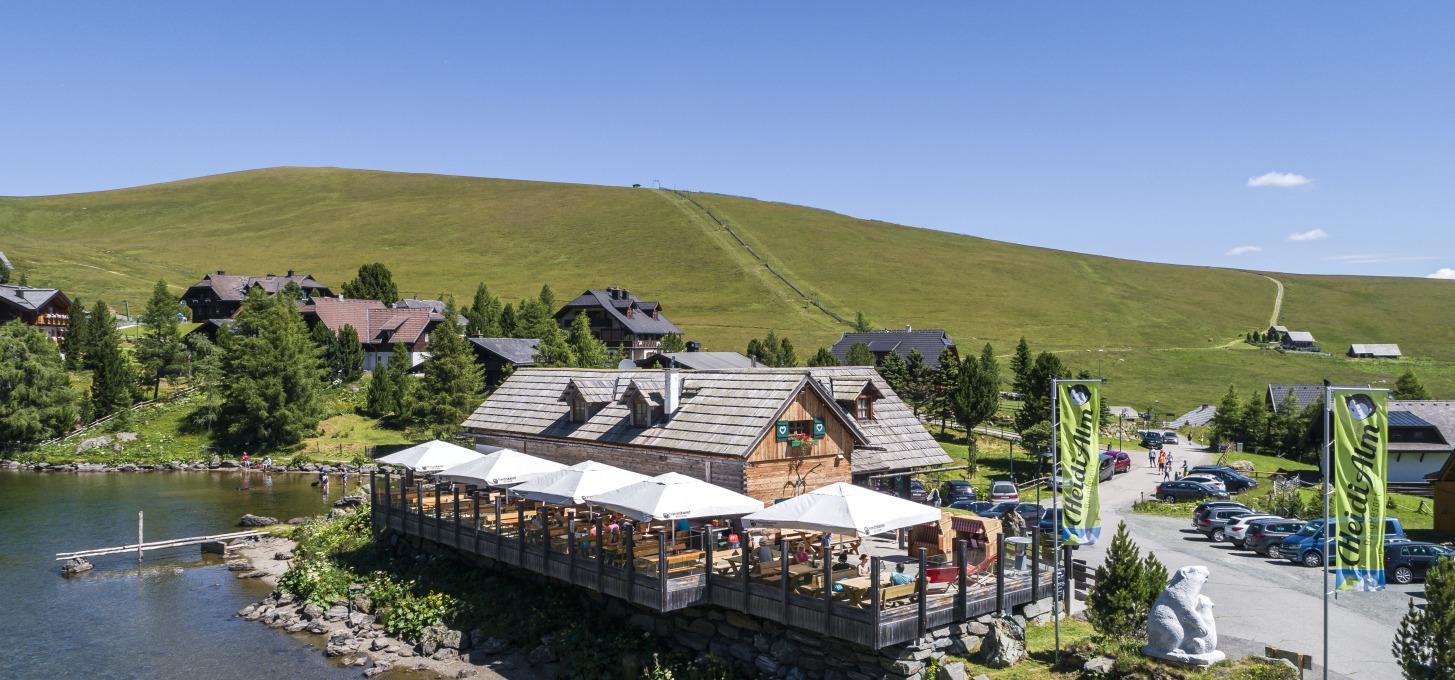 Contact:
Seehütte Falkertsee
Family Köfer
9564 Falkertsee 1
Tel .: +43 (0) 4275 7222
The Falkert Seehütte is located directly on the Falkertsee and you can enjoy the view of the peaks Falkertspitz and Rodresnock.
We spoil you with Carinthian delicacies. With juicy roast pork, Heidi's cheese spaetzle, hearty Brettljausn, delicious Kaiserschmarrn and our world-famous farmers donut leaves nothing to be desired!
Hikers, climbers and Heidi-friends we call at 1.875m above sea level WELCOME!
For groups of 20 people or more we ask for reservation.
We are happy to offer a menu or a variety of dishes to choose from. (about 85 seats)
This winter NEW !! Every Thursday is our HÜTTENABEND with LIVE music. To get a good seat, we ask for reservation.
The Falkert Seehütte is the perfect place for your romantic mountain wedding in a rustic atmosphere. Marry on the mountain pasture, on a cozy place, with a view over the clouds and with the power of the mountains - it can not be any more beautiful!
We also like to organize birthday parties.
I'm looking forward to it!