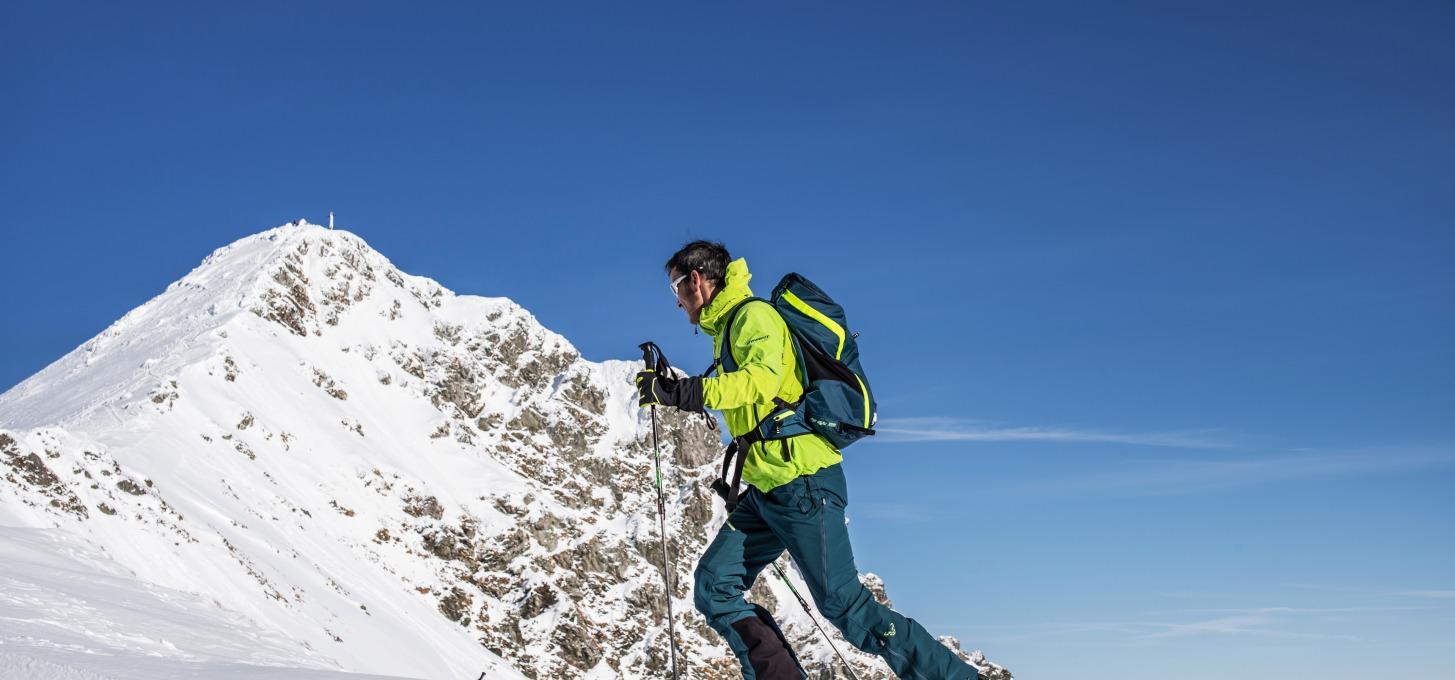 1. Ski touring trail in Carinthia on the Heidi Alm Falkert
You can feel the natural fascination of wintry silence and glide over untracked slopes. When ski touring far away from the mass-ski tourism you will find untouched nature, snow-covered peaks and just peace.
On the first Carinthian ski touring trail on the Heidi Alm Falkert you learn the most important basics in ski touring. The path is available to all for free. It is ideal for beginners in ski touring and also offers experienced a safe tour.
The step from the piste into the terrain is not difficult, but also not without danger. Therefore, a basic knowledge of avalanche knowledge, the assessment of the terrain and in dealing with the avalanche transceiver (LVS) is a prerequisite. For those who do not enjoy self-study, you can also explore the ski touring trail with a certified ski guide from the Falkert ski school or with our freeride professional Florian Köfer (on request at www.snowlove.at). Ski touring and skins also in the rental of the ski school. Even a minimum of physical fitness and skiing skills are required.
The signposted route is divided into 6 sections and runs off the secured slopes through the Sonntagstal.
Duration:
- 1.5 hours
- Distance: about 2.5 km
- Starting height: 1,875 m
- Summit height: 2,308 m
- Difference in altitude: 433m
1st Station: Tour & Equipment
1.875 m above sea level at the Falkertsee Impress the tour Control of emergency equipment
2nd station:
Security check Control of the avalanche warning level LVS Checker
3rd Station:
Skiing Go right with touring skis and skins Use of the climbing aid
4th Station:
Change of direction in flat or medium-sized terrain
5th Station:
Change of direction on steep terrain
6th Station:
Departure Tips Falkertspitz 2,308m above sea level Preparation for departure, departure possibilities
Important links